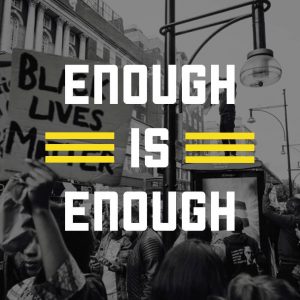 Black Lives Matter
Shared Medium is committed to becoming an anti-racist organization. We stand in solidarity with protesters in the United States and globally who are working to shut down the forces driving police brutality and racial injustice. Say it with us: Black lives matter.
We are a part of music, art and film industries that have marginalized voices and exploited artists, and a nonprofit sector that has prioritized and centered the contributions and expertise of white people over those of Black people and people of color. At the same time, our world is living through a global pandemic that is impacting BIPOC communities more than others.
Our organization has not been exempt from these patterns of injustice, and have benefitted from our position of privelege. We have a lot of work to do, and also know that this statement is late and insufficient.
We are glad to be in this growing, learning, listening world, amazed at the people and communities around us taking care of each other while they face down brutality and racist systems.
We are at work to learn, to listen, and to revise and reinvent our operations, projects, curation, and outreach to further center and uplift BIPOC voices.
Anti-Racist & Social Justice Resources
Memorial and Justice Funds
Official George Floyd Memorial Fund
Justice for Ahmaud Marquez Arbery Fund
Justice for Breonna Taylor Petition
The Center for Popular Democracy
The Nina Pop Mental Health Recovery Fund
National Bail Out Funds
Black Lives Matter Seattle-King County Freedom Fund
Ending Police Brutality
National Police Accountability Project
Critical Resistance (National)
New Era of Public Safety: An Advocacy Toolkit for Safe, Fair, and Effective Community Policing
What To Read
So You Want to Talk About Race by Ijeoma Oluo
Black Lives Matter Healing Action Toolkit
How to Be An Antiracist by Ibram X. Kendi
The New York Times' Ibram X. Kendi's Anti-Racist Reading List
Tags:
Black Lives Matter
,
Solidarity